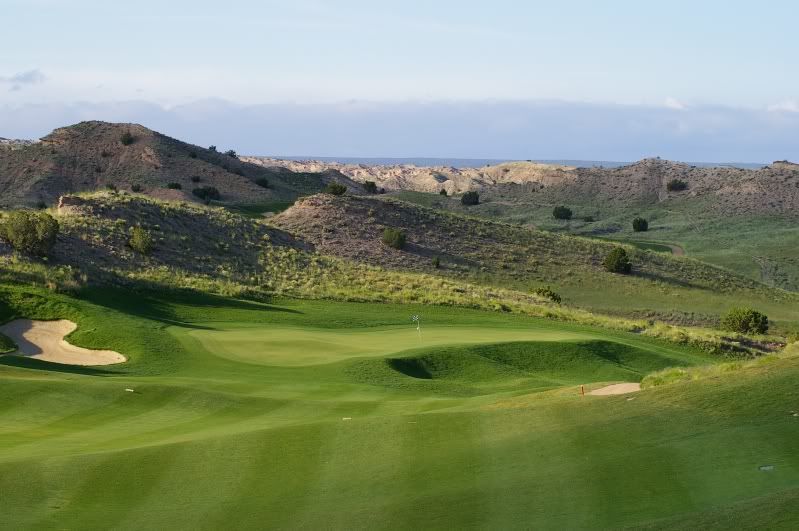 Golf and ***shudder*** Spas…
I hated typing that word, but hey, the readers have spoken…
Dear Jay:
My girlfriends and I love golf and are looking for a cool resort to play in the northwest, west or northeast that also has a good spa and food. We have played a lot of the big resorts and are looking for something cool and different. What can you recommend?
Thanks,
Britt from Arlington
Well Britt, while we don't usually do spas around here, as Jackson Browne sings, "a pretty girl rules the World," so we'll make an exception for you.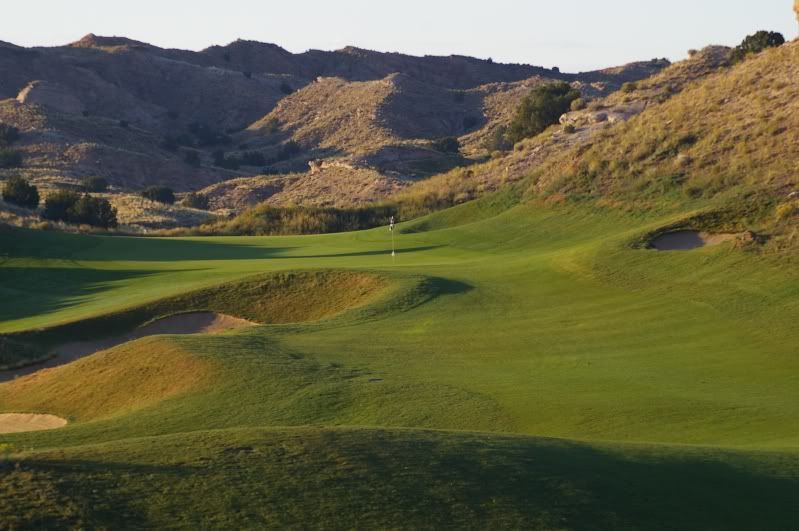 One place that jumps right out is Black Mesa, near Santa Fe, New Mexico. The Baxter Spann-designed golf course is top-25 public in the U.S. and now they are running package deals with the nearby Bishop's Lodge which has a spa. tennis, hiking, horseback riding, ballooning, and any other outdoor activity you can think of. Sante Fe is a vibrant old west town with a small enough slice of Hollywood to provide some interesting nightlife. The food is great at the Lodge, but you also must get one meal at the legendary Inn of the Anasazi. (Try the spice rubbed strip steak with mango salsa.)
Here's a good itinerary:
Day 1: Fly out early from D.C. and land in Albuquerque around noonish. Land, collect your luggage, and drive a mere three miles to play the University of New Mexico South Course for a warm-up round. Then drive to the Bishop's Lodge in time for dinner.
Days 2 and 3: Play Black Mesa and kick it at the Lodge.
Black Mesa will astound you. It's like a fantasy golf calendar come to life. Holes wind around, through, and over the colorful pink hills of the Sangre de Christo mountains or along the sharp, stark, black as pitch knife-edge passes of the Jemez Mountains.
Although the visuals are among the most compelling in golf, the greens are even better, with wild undulations and wicked slopes. The adventure on any given hole doesn't end once you get to the green and 2-putts are rarely a given.
Still, no matter what you score, you'll find Black Mesa unforgettable. It's gorgeous, intelligent, fun, and unique. You're also at least 3,500 feet above sea level, so it's a cooler "high desert" environment, which means you can play in high summer and not be too hot. The ball also flies further at altitude, so you may hit some career drives.
Day 4: Play one day at Paa-ko Ridge near Albuquerque. This Ken Dye design is great fun, pretty, and much easier than Black Mesa. Like Black Mesa, it also has a thrilling finishing stretch, (a must for any truly great course). You can also play here on Day 1 instead of at UNM South.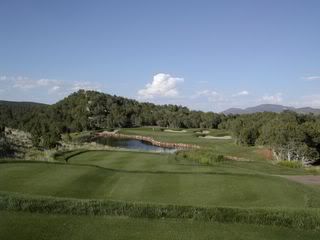 Another great choice for a week's golf vacation is Denver, Colorado. The Golden Hotel in Golden, Colorado is a great place to hang out fr a few days. They have package deals with Jim Engh's Fossil Trace Golf Club. (A course which winds its way around 12 million year old fossil monuments…your friends can tell their little kids "I played the dinosaur golf course!" Street cred overload!) While there isn't a spa associated with the hotel, the hotel is right in the middle of historic downtown Golden, which has the Coors Brewery, great museums, and several options for different spas! You can easily take in a Rockies game, see a show at Red Rocks (you're right there!!!) or hike through God's country. Instead of the spa treatment, one day drive over to Indian Springs for a dip in the natural hot spring pools.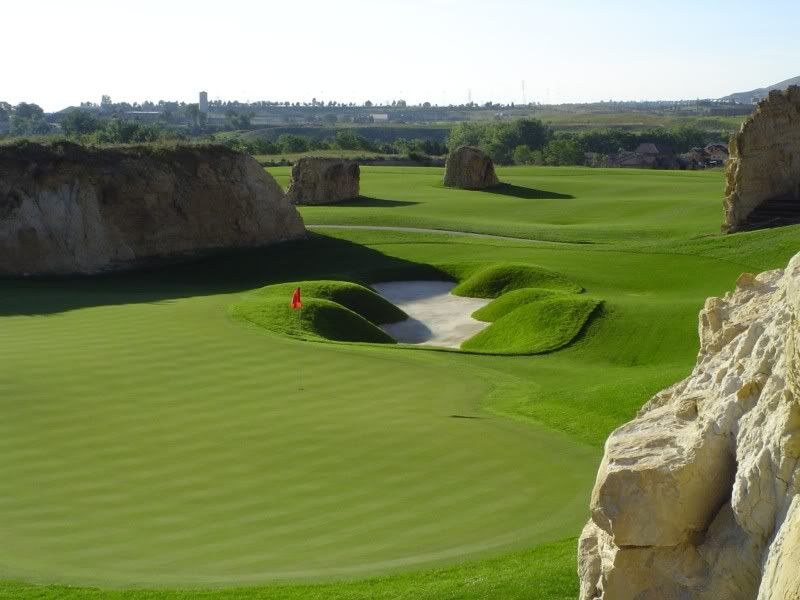 Try this itinerary (you can just mix and match your courses and the concierge will assist with logistics).
Day 1: Fly out of D.C. early, land, and go directly to Fossil Trace. Play Fossil Trace, the head to the hotel in time for a dip in the pool and then dinner.
Day 2: Fossil Trace
Day 3: Red Hawk Ridge (right next door to Golden in Castle Pines) another Jim Engh course with phenomenal views of the valley and prairie with fascinating golf holes, but without being too difficult.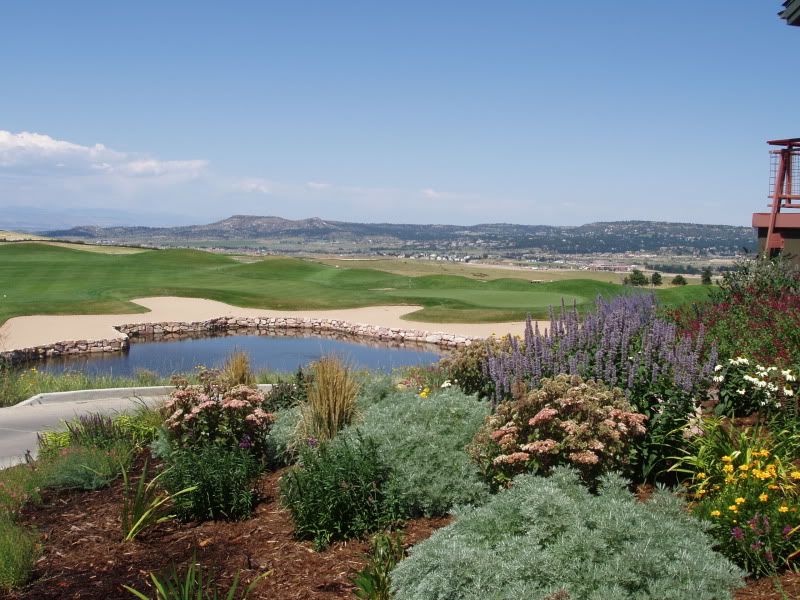 Day 4: Red Hawk Ridge
Day 5: Arrowhead Golf Club – The "Red Rocks of Golf Courses" sits right near the famous concert venue in scenic Littleton. Designed by Robert Trent Jones, Jr., the course winds around and through the majestic red and russet-colored flatirons.
No matter where you play in the greater-Denver area, you're amile high, so the ball will fly 10-15% further. You can thank me for that when you return.
Also, see me about Ballyneal in nearby Roanoke…(click here…both Britt and Sherry St. John get in this one).